Trusted by the trade
Quality and safety have always been central to the Airsprung Group. All group companies carry a quality pledge on their websites to demonstrate this commitment. All of our manufacturing companies are members of the Furniture Industry Research Association (FIRA) and our beds and headboard businesses were among the first in the UK to gain approval for the National Bed Federation (NBF) code of practice.
Trusted by consumers
We regularly monitor the feedback that our products receive, particularly on the internet. In our most recent survey of over 5,500 customer reviews across our major retailer sites, Airsprung Group products achieved a highly impressive average of 4.5/5.0 stars.
Trusted by retailers
Most of the biggest names on the high street and in the digital space carry Airsprung Group product. From the highest profile independents to the largest multiple retailers. Each group subsidiary has a keen understanding of their particular sector and everything we do, from design and development to marketing and distribution is geared to support the specific needs of our customers and consumers.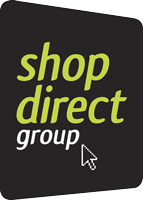 Airsprung Furniture Ltd Gender Pay Analysis – Reporting Statement
For the latest reporting statement click here
Airsprung Group Modern Slavery Policy
All Airsprung Group companies are covered by our Modern Slavery Policy.  A copy of which can be found here.
Airsprung Group Environmental Policy
For the latest environmental policy click here
Airsprung Group Privacy Policy
For the latest privacy policy click here