Trusted by the trade
Quality and safety have always been central to the Airsprung Group. All group companies carry a quality pledge on their websites to demonstrate this commitment. All of our manufacturing companies are members of the Furniture Industry Research Association (FIRA) and our beds and headboard businesses were among the first in the UK to gain approval for the National Bed Federation (NBF) code of practice.
Trusted by consumers
We regularly monitor the feedback that our products receive, particularly on the internet. In our most recent survey of over 5,500 customer reviews across our major retailer sites, Airsprung Group products achieved a highly impressive average of 4.5/5.0 stars.
Trusted by retailers
Most of the biggest names on the high street and in the digital space carry Airsprung Group product. From the highest profile independents to the largest multiple retailers. Each group subsidiary has a keen understanding of their particular sector and everything we do, from design and development to marketing and distribution is geared to support the specific needs of our customers and consumers.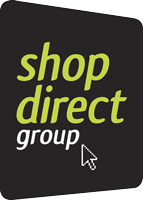 Airsprung Furniture Ltd Gender Pay Analysis – Reporting Statement (2017)
As an employer with over 250 employees we are required to carry out Gender Pay Reporting under the Equality Act 2010 (Gender Pay Gap Information) Regulations. This analysis requires us to perform a number of calculations that identify any differences between the average earnings of men and women within this business; it does not require or involve the publishing of personal individual data. We are required to publish the results of our analysis on our own website as well as a government website. Our data, taken as at 5th April 2017 and accompanying statements are set out as follows;
Women's hourly rate is:

3.7%

0.6%

LOWER

HIGHER

(mean)

(median)
Top quartile

Upper middle quartile

Lower middle quartile

Lower quartile

74.8%

25.2%

78.2%

21.8%

79.7%

20.3%

75%

25%

Male

Female

Male

Female

Male

Female

Male

Female
The table above identifies the respective percentage of men and women in each quartile of our payroll.
Women's bonus pay is:

59.1%

LOWER

11.4%

HIGHER

(Mean)

(Median)
The table above identifies the respective average bonus payments for men and women employees.
Percentage who received bonus pay:

Male

Female

8.4%

7.9%
The table above identifies the respective percentages of men and women employees who received bonus payments.
The Gender Pay Gap Reporting data above is to the best of our knowledge correct for all employees covered by the Regulations as at 5th April 2017.
Airsprung is an employer who firmly believes in a fair and ethical approach to pay. We believe that men and women in our employ are paid equally for doing equivalent roles within the organisation and that all appointments are based solely on merit.
The ONS Annual Survey of Hours and Earnings suggested an 18% (median) gender pay gap in favour to male employees. Our figure of 0.6% (favourable to women employees), represents ostensibly a parity situation across the business and is significantly less than ONS survey and we will strive to maintain this position.
Tony Lisanti
CEO
29 March 2018
Airsprung Group Modern Slavery Policy
All Airsprung Group companies are covered by our Modern Slavery Policy.  A copy of which can be found here.